We were lucky enough to have Heather recommended to us by a friend and were completely happy with our wedding photos. What impressed us most was that Heather took the time to get to know us and how we wanted our wedding day to be captured. She listened to everything we had to say, suggested ideas when she thought they would help and followed through with our unique specifications perfectly. We would recommend Heather to any one!
Scott & Michael
---
Heather is amazing!!! She is truly an incredible and an talented photographer. With her unique style, she definitely sees things differently and her pictures captured our magical day in a touching and heartwarming way. Her professionalism and understanding made the experience very smooth. We highly recommend Heather. She is truly a great artist and a great friend! Thank you Heather!!!!
Patty & Dave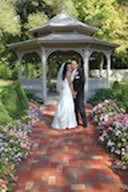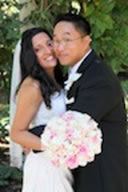 ---
Heather has an amazing talent and did an excellent job at our wedding. She is unique, dedicated and has a gift of putting clients at ease. Heather has the innate ability to capture unique moments, like when our two year old daughter stood on the train of my dress in her bare feet. I would recommend Heather to anyone seeking professional photographs.
Heather & Joe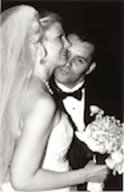 ---
Heather was amazing and so much fun to work with! She's extremely talented and very creative with ideas and shots. Heather truly utilized our surroundings to capture some awesome images. We have had nothing but wonderful compliments on our wedding pictures. We will always treasure the pictures she took of our event. We would recommend her to anyone!
Jan & Diane